A Detailed Guide On How We Choose The Perfect Pair of Leggings. Everything you need to know about style
When it comes to sports clothing, what you wear during your workout activities may be incredibly important for your performance, and good results. In order to choose your leggings wisely, you'll need to consider several factors that will later play an essential role in meeting your goals AND not meeting a bag injury that will cost you days off and getting out of shape.

What you should pay great attention to is how they fit, what size do you actually wear and are they covering all your requirements in terms of functionality and support as well as aesthetical details that fit your individual physic and curves.

First thing first - If you'll free space in your wardrobe for a new piece, you'll have to like it and feel confident when wearing it. ( Yes, we are living in judgemental a society :D ) If it activates your sensors for colour combination and overall appearance - then it's time to look deeper into its functions.

Functionality of the leggings
What are you planning to use them for?
COMPRESSION FOR GOOD CIRCULATION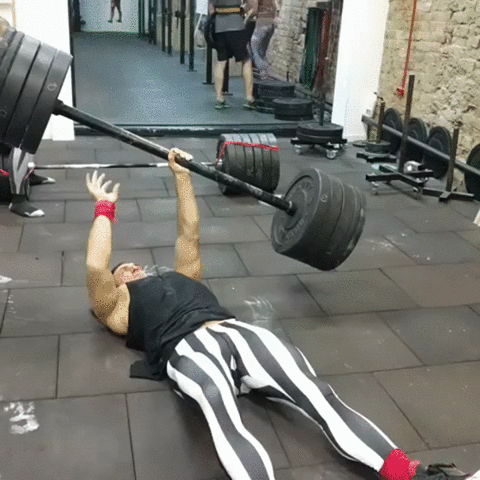 and functionality.
If you are into intensive activities and extreme sports, running, etc, your best choice is tight leggings that will help you increase the circulation in your legs and therefore improve your performance. This will not only assist you with your workout session but will also reduce the post-workout soreness so you'll recover faster.

STRETCHY & COMFY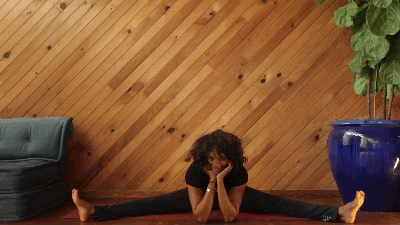 If you prefer yoga, gymnastics, or other high-stretching activities, рrate the tights by stretchiness and prefer fabrics that have more lycra and elastane in them. That will save your ars from embarrassment when the yoga pants make that crack sound, you look down and boom - a crater. Also, make sure you get a more fitted style of leggings.
No-see-through clothing is important. Remember that you've got a lot of stretching and bending, so when you put the chosen pair on - bend over and check if the fabric is not transparent when you most need it.
Free but fitted bottoms are also critical so your instructor can check your form and body posture. This will also prevent you from false stepping and getting out of balance on some asanas.
Prefer breathable materials with an elastic band in the waist that allows you to breathe deeply but doesn't tighten your stomach too much.


SPORTS THAT LOVE FREEDOM OF MOVEMENT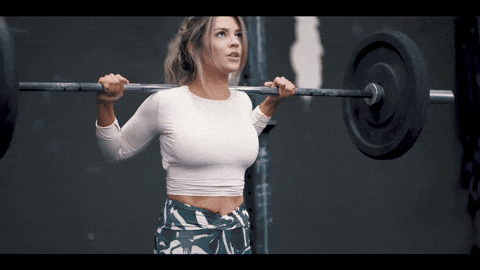 No matter if you are hiking, cycling, or squatting - the freedom of movement is important for you all the way. Now stay with me: "freedom of movement" doesn't mean to grab a baggy pair of trousers or leggings with a bigger size - we don't want those buddies to slide down from out booty and escape. It means you'll feel comfier in more loose fabrics like blends with cotton and polyester. If you're worried about your leggings, and constantly pulling them up, you're not focused on your workout.
BootySculpted design all the leggings with that in mind, so your 3 layered belts with elastic inside will keep them in place. Guaranteed. Note that "cotton only" materials are very comfortable but are losing their elasticity way too fast and become baggy over the knees and the buttocks, so if your activity includes lots of knee movement - try to eliminate those from your wardrobe. Nowadays, there are synthetic materials with amazing performance qualities and features that behave way better than cotton.


URBAN & OFFICE - TREGGINGS & JEGGINGS

Since leggings are obviously the most comfortable bottoms out there many of us make the choice to use them as a daily outfit and combine the comfort of leggings with the casual-elegant note of the trousers. In this case, the best possible option you can stop to is a more complex and extravagant fabric like faux leather or denim (jeggings) paying attention to the size and make sure it's your cut and style. If you are working in an office with free minded people (and a cool boss), you should consider wearing looser tops and shirts that fall below the booty, so you won't be hit by undesirable attention to the lower part of the body ( yes, your ars). If your choice is printed leggings, make sure the pattern is smaller, simple and clean. You don't want to fly around in the office in a pair of Wonder Woman Leggins and a Batman mantle * yes, I know you want it but here's a thing - office rules and policy. Eyeroll...*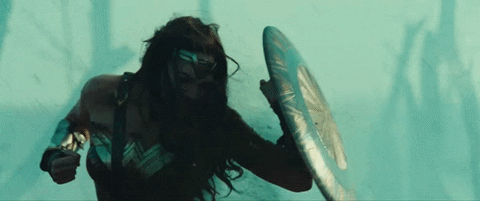 OUTDOOR OR INDOOR ACTIVITIES?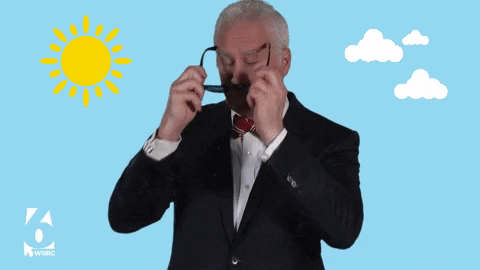 We've got you covered with a piece of activewear for every occasion. The season should be a big factor if you prefer outdoor activities. There are different kinds of material - breathable, moisture-wicking and lighter for the summer and thicker ones that will keep you warmer. For example, Booty Sculpted is releasing a winter collection when it's cold outside and out choice of textures, patterns and materials is very complex. During summer we avoid designing black patterns that are easier to overheat you when the sun is beating down. All our sportswear comes with an ultraviolet protection factor (UPS 50+) and is very light on the skin.
If you're out after twilight when the sun declines, you'll want to wear brighter or neon colours or leggings that have reflective marks or stripes.

If you plan to wear your leggings out in public or to complete some tasks before visiting the gym, the best choice would be a versatile, subtle design in neutral, solid colours.
However, if you're willing to rock the gym, you won't have to be worried about going crazy with the patterns and showing off your results in a pair of a funky, colourful catsuit.

3.BUDGET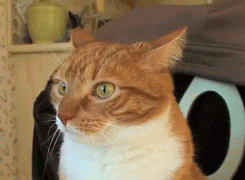 When it comes to the price tag you'll need to keep in mind a few things.
You just can't expect to get good quality activewear for cheap. And I mean it. There are so many factors that the brands persisting on quality products should take into account - fabrics, additional materials, bands, lasting and medical tested inks that resist time and laundry, excellent sewing that endures harsh stretching, good elastic bands, etc.

So the rules here are: You are paying less money for a product that will last less OR you are paying more money for a product that will last more and won't betray you. The in-between is for those of us who don't know why they need activewear.

Despite the brand or price, certain materials solely hold up better over time. You'll want to consider how often you will launder the sportswear and how convenient it is. Are they easy to dry? Will they fade away? Will they lose stretchiness?
Cotton is soft and reasonably breathable, but it has a tendency to stretch out and lose its elasticity. That's the main reason we are giving up on it as a material.
On the other hand - synthetic fabrics such as nylon, lycra or spandex will retain their shape and may have superior moisture-wicking properties. They dry quick and generally can be washed in a machine with colder water. They also tend to handle bacteria better. That's why our main choice of fabric is a precise blend between those three.

Always look at the care instructions on the label of the pants before you buy them and consider how often you'll need to wash them. Some fabrics prove better washed by hand, or in cold water and hung to dry.

4. SIZE AND COLOUR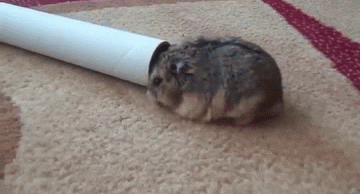 We've all been there: Our expectations on the right size are not always the reality. The sizes often vary between the brands and we often find ourselves feeling comfier in one size bigger or smaller depending on the company and style. There's one big rule: Prioritize fit and comfort over the size stated on labels. We know it's hard to make a one-size conventional item that flatters each and every shape. Therefore we've made a research *case study link* before producing our legendary brand cut that took into consideration the average needs of women body's curves. Our leggings highlight the cheeks with its V-shaped belt and elongate the legs with their high cut and higher waist. That's what most of the ladies wanted. Further down - there are patterns that visually makes the waist and legs look thinner or the opposite. Lines and stripes that go down (and solid dark colours) are a good choice for reducing the volume and dropping of a few kgs. Rounded objects on the print and lighter colours should be a prioritised option for ladies who would like to look thicker and not slim.

When shopping online look around for detailed size information - a good brand just won't miss placing it on their website. There must be a guide in inches/cms as well as a common convertible size for the bigger locations.

A big issue in terms of gym trousers is their length, therefore our creators decided to make our leggings a bit longer than the average sold on the market. It's better than having your ankles exposed if you ordered an ankle length pair. We understand that is a very subjective matter and there's no medium height, so we encourage our customers to add their inseam measures in the notes section when ordering. We do make to order each piece and do take care of your individual inseam measurements. We will craft them so they fit YOU.

A FEW MORE TIPS ON SIZING: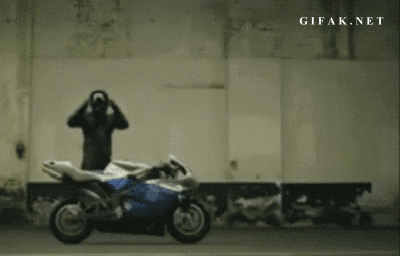 It's common for your leggings to move a bit as you move; however, if you bend and try to touch your toes and your leggings slip down and reveal half of your booty, you'll probably have to go up a size or two.

Contrarily, if the cloth is very loose at your knees or there's a big distance between your ankle and the fabric when you move in them, they may be too large for you.

To sum it up you'll have to shop with your beloved activities in your mind and make sure your athletic clothing is covering your main needs. Consider price-quality and price-features element and most importantly make sure you feel well... comfortable. That's what leggings are made for.
Subscribe to our newsletter if you don't want to miss our tips and tricks connected to sports and active lifestyle.
Coming Next: The Ultimate Gym Bottoms Size Guide
Sample Block Quote
Praesent vestibulum congue tellus at fringilla. Curabitur vitae semper sem, eu convallis est. Cras felis nunc commodo loremous convallis vitae interdum non nisl. Maecenas ac est sit amet augue pharetra convallis nec danos.
Sample Paragraph Text
Praesent vestibulum congue tellus at fringilla. Curabitur vitae semper sem, eu convallis est. Cras felis nunc commodo eu convallis vitae interdum non nisl. Maecenas ac est sit amet augue pharetra convallis nec danos dui.
Cras suscipit quam et turpis eleifend vitae malesuada magna congue. Damus id ullamcorper neque. Sed vitae mi a mi pretium aliquet ac sed elitos. Pellentesque nulla eros accumsan quis justo at tincidunt lobortis denimes loremous. Suspendisse vestibulum lectus in lectus volutpat, ut dapibus purus pulvinar. Vestibulum sit amet auctor ipsum.
2 comments